Wednesday, September 28, 2011 at 11:47AM
by
Joah Bussert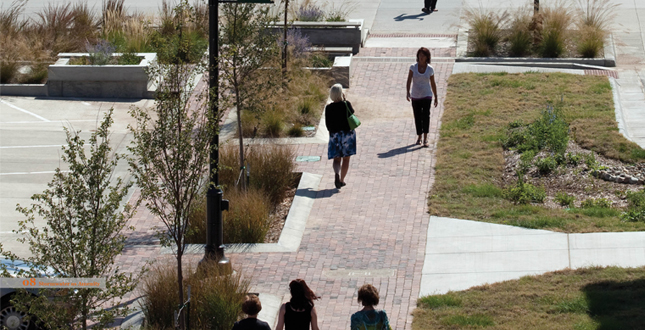 Image: BNIM and Farshid Assassi
The American Society of Landscape Architects (ASLA) announced today winners of their 2011 Professional Awards. The awards honor the top public places, residential designs, campuses, parks and urban planning projects from across the U.S. and around the world.
Kansas City-based architects BNIM received an honor award for their highly sustainable design of Main Street here in Greensburg. BNIM was one of 37 winners selected out of 567 total entries. The selection jury weighed overall design, and also paid special attention to environmental sensitivity and sustainability practices implemented in the projects. The Main Street reconstruction project features extensive rainwater collection and reuse, reclaimed brick sidewalks and wood benches, native prairie grass and wildflower vegetation, and recycled concrete used to repave the road. Click here to read the full ASLA project profile and to view additional images.
BNIM has completed a number of sustainable projects in Greensburg over the last 4 years, including City Hall and Kiowa County Schools (for which they also won an award in April of this year). We congratulate BNIM and the City of Greensburg for this achievement and recognition.